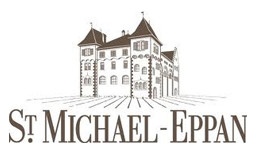 Alto Adige Sauvignon DOC 2019 Sanct Valentin - San Michele Appiano
Brilliant straw yellow, the nose expresses aromas of wild sambuca and figs and a slightly spicy trace. In the mouth it is fine, decisive, dry and persistent. Of good acidity, it closes with an extremely clean finish on the fruit.
Excellent as an aperitif, the Sauvignon Sanct Valentin is an ideal white wine to accompany fish-based appetizers with delicate sauces or local cheeses, not too mature.
Vintage: 2019
Denomination: Alto Adige DOC
Grapes: sauvignon
Alcohol: 14%
Format: 0.75l
Serving temperature: 10/12 ° C
Moment to taste it: Dinner with friends
Typology: White
Pairings: Fish first courses, Fish main courses
Vintage: 2019 Denomination: Alto Adige DOC Grapes: sauvignon Alcohol: 14% Format: 0.75l Serving temperature: 10/12 ° C Moment to taste it: Dinner with friends Typology: White Pairings: Fish first courses, Fish main courses
Data sheet
| | |
| --- | --- |
| Grape variety | Sauvignon Blanc |
| Alcoholic strength | 12.0% |
| Format | 750 ml |
| Name | South Tyrol |
| Vintage | 2019 |
| Disciplinary | DOC |