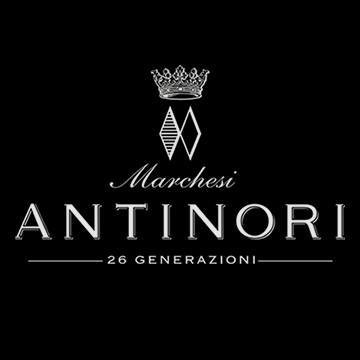 Villa Antinori Toscana IGT 2018 Magnum - Antinori
THE RED OF CASA ANTINORI IN THE LARGE FORMAT Villa Antinori , one of the best known and appreciated labels by the general public, is also offered in the Magnum version, more suited to aging and to make a good impression on the table. Sangiovese stands out in its blend with 55% followed by Cabernet Sauvignon with 25%, Merlot with 15% and Syrah with 5%. With the appropriate winemaking techniques all the aromatic and coloring substances have been extracted from these grapes. The consequent assembly and aging in barriques of various origins has given the wine international references and at the same time a strong territorial link that expresses all its "Tuscan character".
Classification: ToscanaIGT Year : 2018 Climate In 2018 the development of the vine began a few days later than the average. Spring, characterized by a mild climate and frequent rains, favored the recovery of the initial delay and guaranteed the accumulation of a good water reserve, allowing regular flowering and fruit set. From the first days of July to mid-August, the season was characterized by sunny days with never excessive temperatures, a period after which occasional light rains were recorded. The weather in September was generally hot and dry. Lavendemmia started regularly with Merlot and Syrah in the second decade of September as well as Sangiovese, harvested until the first days of October. Cabernet Sauvignon and Petit Verdot, late varieties, were harvested in the first week of October. This harvest was characterized by an average production in quantitative terms but characterized by excellent ripeness. Vinification The harvested grapes were de-stemmed and softly pressed and transferred to special thermo-conditioned tanks. The alcoholic fermentation lasted from 5 to 7 days while the maceration lasted for 8-12 days. Fermentation temperatures never exceeded 28 ° C for Cabernet Sauvignon, Sangiovese and Petit Verdot grapes, thus favoring the extraction of color and sweet tannins. In the case of Syrah and Merlot grapes, 25 ° C has never been exceeded to preserve the aromatic components. Following the malolactic fermentation, which took place in October and November, the wine was transferred to French, Hungarian and American oak barrels where it began its maturation period. The Villa Antinori was bottled starting from July 2020. Historical data Villa Antinori was produced for the first time in 1928 by the Marquis Niccolò Antinori , father of Piero Antinori , as the wine symbol of Casa Antinori , capable, like perhaps no other, of representing the history , identity and family continuity. "It's called Villa Antinori . Tuscan Blood Red. It is true, a small amount of international grapes is combined with its Chianti base of pure Sangiovese. But born, matured and harvested in our vineyards on Tuscan estates and then vinified and aged in Casa Antinori ". Cit. Piero Antinori Tasting Notes Villa Antinori 2018 has a deep red color. The nose is intense and complex, characterized by notes of berries such as blueberry and black currant and hints of toasted hazelnuts, spices and vanilla. On the palate it has a good body, round, with soft and velvety tannins, long and savory.
Data sheet
| | |
| --- | --- |
| Alcoholic strength | 13.5% |
| Region | Tuscany |
| Vintage | 2018 |
| Disciplinary | IGT |