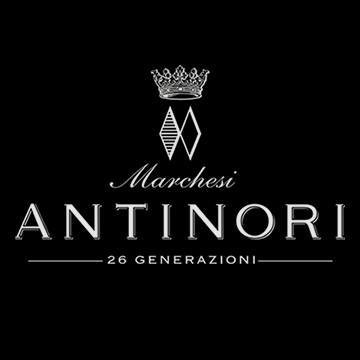 Cassetta Legno singola Villa Antinori Chianti Classico Riserva 2016 - Antinori
The Chianti Classico Riserva "Villa Antinori " is a bursting expression of Tuscany and is aged for 24 months in wooden barrels. Complex, intense and rich on the nose. Elegant, full-bodied and structured on the palate. Here proposed in an elegant wooden box, ideal for a gift!
Classification
: DOCG Riserva
Year
: 2016
Climate
After an autumn and a winter that tended to be mild and not very rainy, the spring of 2016 began in the Chianti Classico in the name of good weather, favoring an early germination of about 10 days compared to the historical average. Starting from the month of May and during the first half of June, rainfall and cool temperatures on average were recorded, which however did not affect the decisive phases of flowering and fruit set. The summer until the end of August was hot, dry and free of heat peaks: optimal conditions for maintaining an excellent vegetative-productive balance and guaranteeing the constant growth of the grapes. The months of the harvest were regular, with some rain events alternating with long periods of sunshine and ventilation which allowed an ideal maturation process for all varieties. The harvest began in the second half of September and ended around 10 October.
Vinification
After being de-stemmed and pressed in a soft way, the grapes were transferred to stainless steel tanks where the alcoholic fermentation took place at a controlled temperature not exceeding 30 ° C. Maceration lasted about 15 days, during which mechanical interventions were carried out for the controlled extraction of aromas, structure and sweet tannins. At the end of the malolactic fermentation, carried out in stainless steel tanks for the Sangiovese and in second and third passage barriques for the other varieties, the various batches were assembled and continued their aging in wood, mainly in large barrels and partly in barriques, up to spring 2019. Bottling took place in July 2019.
Historical Data
Villa Antinori is first of all an idea, a way of conceiving wine production: as experimentation and evolution on the one hand, as historical value on the other. Sangiovese and other complementary varieties pay homage to a historical label and a wine with a long tradition: this name has, in fact, almost a hundred years of history, and was produced for the first time with the 1928 Antinori . Chianti Classico, the family wanted to reinterpret a Tuscan classic, through a delicate and at the same time decisive and elegant Riserva.
Tasting Notes
The Villa Antinori Chianti Classico Riserva 2016 has an intense ruby red color. On the nose, notes of ripe red fruit, cherry-visciola and floral sensations of dried flowers combine with spicy aromas of cinnamon and a pleasant balsamic finish. On the palate it is balanced, savory, vibrant with a long and persistent finish and an aftertaste that recalls pleasant spicy notes.
_x0001_
Size: 0.75l _x0001_
Serving temperature: 16/18 ° C _x0001_
Typology: Red _x0001_
Pairings: Main courses of land
Data sheet
| | |
| --- | --- |
| Grape variety | Sangiovese |
| Alcoholic strength | 13.5% |
| Format | 1500 ml |
| Region | Tuscany |
| Name | Chianti Classico Reserve |
| Vintage | 2016 |