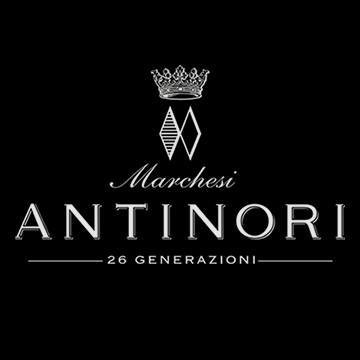 Bric Turot Barbaresco DOCG 2016 Magnum Prunotto - Antinori
Prestigious label from the Prunotto winery of the Piedmont region. The certified classification is the DOCG one which guarantees its origin. The variety of grapes used for its vinification is, as required by regulations, that of 100% pure Nebbiolo .
| | |
| --- | --- |
| PRODUCER | ANTINORI - PRUNOTTO |
| FORMAT | MAGNUM - 150cl |
| CATEGORY | RED WINE |
| NATIONALITY' | ITALY |
| VARIETY' | BARBARESCO |
| REGION | PIEDMONT |
| NAME | BARBARESCO DOCG |
Variety : 100% Nebbiolo. Origin and soil : Aged soils referable to the Tortonian - Messinian period, so-called "Fossil Marls of S. Agata". Rich in elements such as manganese, zinc and boron, they are composed of fine particles that tend to form easily erodible laminar layers (silty marl). Tasting notes : Intense garnet red color with dark ruby reflections. Complex bouquet with hints of licorice, small berries, cinnamon, cloves and violets. Taste: full and enveloping tannins with a long aftertaste of ripe fruit. Due to its characteristics of structure and body it goes well with meat and cheese dishes. Serve at a temperature of 17 ° C. Climate : The 2014 vintage, despite being one of the most complex in the management of the vineyard, given the adverse weather conditions, reserved pleasant surprises in the quality of the grapes vinified thanks to a favorable season finale. The early spring favored an early vegetative recovery compared to the previous year but the rainy summer (above average) favored fungal attacks, compromising the quantity of grapes produced. Both September and October were undoubtedly positive from the climatic point of view, with a good temperature range, favoring the ripening of the grapes and the composition of its phenolic framework. Arneis and Moscato have sugar levels very similar to the previous harvest combined with high acidity. For the red grape varieties a common factor is the high quantity of both anthocyanins and polyphenols with wines that are certainly colored and supported by good acidity. Vinification : The grapes were selected in the vineyard, de-stemmed and pressed. Maceration lasted about 15 days at a maximum temperature of 30 ° C. The malolactic fermentation ended before winter. It matures for at least 12 months in oak barrels of different capacities, followed by a further refinement in the bottle in the Prunotto cellars before shipping.
Data sheet
| | |
| --- | --- |
| Grape variety | Nebbiolo |
| Alcoholic strength | 13.5% |
| Region | Piedmont |
| Name | Barbaresco |
| Vintage | 2016 |
| Disciplinary | DOCG |