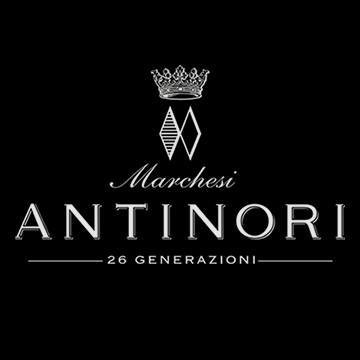 Toscana Rosso IGT Solaia 2019 - Antinori
Solaia is a great Supertuscan known all over the world, a high-sounding and prestigious name. It is an intense and elegant wine, born from international vines and Sangiovese, aged in barrique for at least 16 months. Hints of wild berries, flowers and sweet spices make up an aromatic set of great amplitude and intensity
Solaia: a high-sounding and prestigious name, synonymous with elegance and quality, excellence of Made in Italy. A great red from Tuscany, the pride of the Antinori marquises, who have been producing it since 1978 and only in the best vintages. Its history now belongs to the legend : after having created the Tignanello from the homonymous estate, the Marquis Piero Antinori decided to vinify the Cabernet Sauvignon and Cabernet Franc grapes in purity, then assembled to give life to a wine of great structure and complexity. Only starting from 1982 was also introduced, during the blending phase, a 20% of Sangiovese, foreseen in the current composition. It is a prestigious Supertuscan, born from the combination of the best grapes, the best vintage, the suitable terroir and the passion, research and tradition of the cellar. In short, at the base of a great red there must be a recipe studied in detail and Antinori knows how to dose the ingredients.
Solaia Antinori comes from a single vineyard of 20 hectares included in the Tenuta Tignanello, in the heart of the Chianti Classico, at about 400 meters above sea level on a soil rich in limestone and alberese rock. A vineyard defined by the Antinori as "the sunniest segment of the Tignanello hill". The grapes are harvested by hand and immediately taken to the cellar, where separate vinification takes place by type of grape. Alcoholic fermentation takes place in 60 hl truncated cone tanks and malolactic fermentation in barrique. The wine thus produced ages in barrique between 16 and 18 months , depending on the vintage, and for at least one year in the bottle.
The Solaia of the Antinori marquises maintains, in each vintage produced, an austere and very elegant style , destined to evolve positively in the bottle for decades. The olfactory profile is broad, articulate and complex, rich in all the varieties of berries, red flowers, leather, coffee, tobacco, chocolate, sweet spices, balsamic herbs, Mediterranean scrub and more. The sip reveals great body and roundness, well-balanced power, dense and robust tannins. A record-breaking wine of absolute excellence , a paradigm of Italian excellence in making wine.
Data sheet
Alcoholic strength
70.0%
70.0%
Format
750 ml
Region
Toscana
Vintage
2019
Disciplinary
I.G.T.
Name
Toscana Rosso